Welcome to Reception
Welcome to Spring 1
Welcome back to Reception. We hope you've had a fantastic break and enjoyed all the celebrations that have occurred. The children were fantastic in their Christmas concert before the holidays - The staff were all incredibly proud!!!
Mr. Johnson and Miss. Butler are the class teachers, and we will be supported throughout the week by Mrs. Begum. Mrs. Plummer will also be working in Reception 3 mornings a week. This half term, we will be continuing to focus on working independently in the areas and also becoming more responsible for our own learning.
Coming into school
The school bell rings at 8:50 and the children will enter the classroom independently to hang their coats up and put their bags away. The school day ends at 3:15. 
Literacy
As a school we use lots of fantastic texts to help us develop our Literacy skills. We will begin by reading 'Dear Dinosaur' which will help us understand our new topic further. The children will write letters to a dinosaur and will be hoping for a quick reply!!! Later, we will be reading 'Stanley's Stick', which is a great story for fuelling our imaginations. We will use this story to complete Drama activities and also continue to develop our retelling skills. The children will have weekly reading & writing challenges to help hone their Literacy skills further.
 Maths
As well as a daily Literacy session, we will also have a Maths group session on a daily basis. As a school, we use Numicon to support our Mathematical learning, which this half term will help us explore numbers to 20. We will be creating larger amounts using Numicon, and counting forwards to 20 and backwards from 20. The children will also begin to subtract amounts and explore the concepts of height & weight. We will also be looking at the true value of numbers with our focus on developing Number Sense.
Phonics
Phonics will be taught in small group focuses every day at 9:05. These groups are personalised to ensure that the children are learning the phonics that they need to move their own learning forward. All the groups will be taught by a different adult this time, with children learning sounds from stage 1+, 2 and stage 3. These sessions are fast paced, active and the children will be encouraged to apply their phonic learning into their independent writing in the afternoons.
Topic (UTW/PSED)
Every afternoon we will have our topic and PSED sessions. This half term we will be learning about creatures who roamed the earth many years ago. The children will undoubtedly have lots of questions they want answering, so we will be turning into researchers to find out as much as we can about dinosaurs. We will be thinking about the differences and similarities between dinosaurs. We will explore what they ate, how they moved and where they lived. The children will learn the meanings of lots of new words such as herbivore, carnivore, omnivore and Jurassic and will also find out why there are not dinosaurs left in the world today.
Expressive Arts & Design
We have a fantastically stocked craft area, where the children can make their own creations. The children will participate in lots of arty activities to support and enhance our learning. This half term we will be focusing on using various materials and beginning to adapt our work to make it even better. We will make:
Dinosaur worlds
Our own dinosaur skeletons
Our own fossils
Our own dinosaur masks
Lots of things to enhance our Dinosaur Dig & Dinosaur cave role play.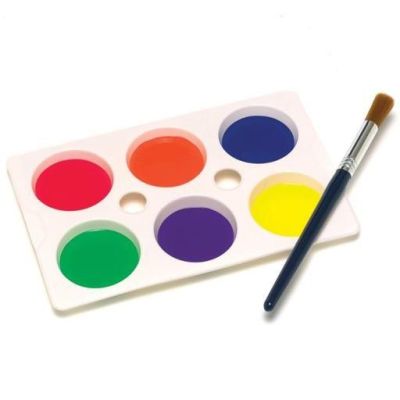 Our role play will initially be a 'Dinosaur Cave' where the children can go on safari and hunt for dinosaurs in the forest. They can hop into a jeep and go searching - what will they find? We also have our own 'Dinosaur Dig' area, where the children will be searching for bones and fossil as they become archaeologists. We are also lucky to have our Dinosaur Museum - The children can't wait to write about their dinosaur findings. Our small world will also be turned into a Dinosaur world - We love hearing the children create such wild and imaginative stories!!!!
Reading/Home activity books
All the children have made a great start with their reading books.  These books need to be in school everyday as we will read with the children as often as possible. Please can all parents write a comment in the reading record to let us know how your child gets on. The books will be changed on a weekly basis.
Children will also receive a 'Home Learning Journey' in the first few weeks. This activity book will be given out on Fridays and needs to be returned by the following Tuesday. These activities will be linked to our in-class learning. Please support your child in completing these activities and encourage them to look after the books outside of the classroom. Please also look out for more 'Good News Leaves' coming over the few weeks. These are for parents to write all the amazing things that your child does at home. We will send more leaves in January/February . Also, keep a watch out as Frank, Fred & Elvis will be choosing more children to spend the weekend with. They had a busy firstterm, and are sure that more fun is on the way!!!
PE
We are lucky enough to have P.E sessions with our Sports coach, Mr Doolan. These sessions will take place on a Wednesday morning, with a session with the class teacher on the following Friday morning. The children all need to ensure that they have a P.E. kit in school at all times. This needs to consist of
A labelled plain white T-Shirt
A pair of labelled plain black shorts
A pair of labelled plain black pumps
A labelled P.E bag
Our P.E. focus this half term is all about Gymnastics & movement.
Please can all children have all pieces of clothing named to help them begin to recognise and take responsibility for their own items. We also ask that all children have a coat in school at all times, in case of bad weather, as we will be learning outdoors as much as possible. Please help your child to practice their zips as we still have some children who need a little help in this area.
General
So, it's going to be another hectic half term. We have lots of activities that the children are going to love, including a very special visitor coming into school on Friday 11th January. There will also be a Maths workshop coming up in late January/Early February, so please watch out for the letter coming soon.
If you have any queries or concerns, please do not hesitate to contact a member of staff about anything. We are very grateful for your support so far this year - it really makes all the difference.
Many thanks
Mr Johnson - FS2 Teacher/EYFS Manager
Miss Butler - FS3 Teacher
Mrs Begum - Teaching Assistant
Key Documents for Autumn 1