Welcome to Reception
Welcome to Summer 2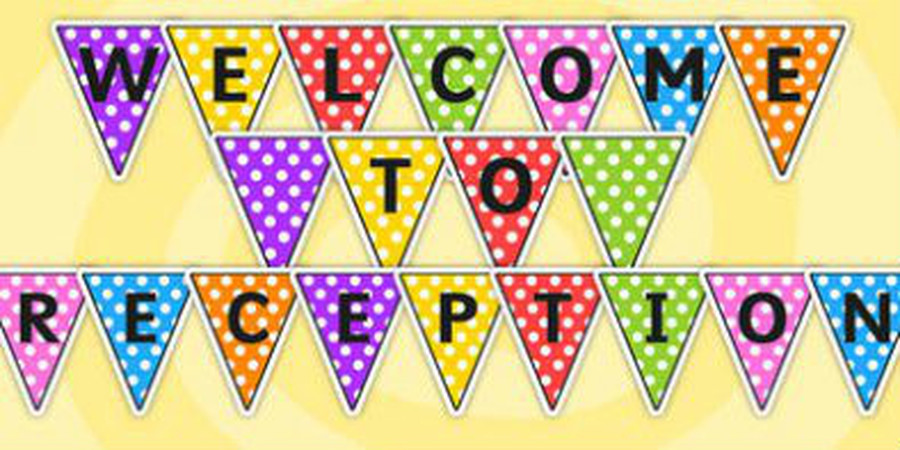 Welcome back to Reception. It's unbelievably our final half term in Reception, and we could not be prouder of the progress that all the children have made this year so far. We've got lots of fantastic learning to before we break up for Summer, as well as making sure we are as ready as we can be for the challenge of year 1.
Mr. Johnson and Miss. Butler continue to be the class teachers, and will be supported throughout the week by Mrs. Begum and Mrs. Thomlinson. Mrs. Plummer will also be working in Reception 3 mornings a week. This half term we will be working independently and solving lots of problems as we consolidate all our learning from this year.
Coming into school
The school bell rings at 8:50 and the children will enter the classroom independently to hang their coats up and put their bags away. The school day ends at 3:15. 
Literacy
As a school we use lots of fantastic texts to help us develop our Literacy skills. We will begin by reading a text that is brilliant for consolidating our PSED skills: The Rainbow fish. The children will then further study 2 more texts. We will read the fantastic 'Billy's Bucket' and the non-fiction text of 'Surprising Sharks.' From these texts, we will be completing lots of independent writing tasks such as writing fact-files about sea creatures, writing letters to a local aquarium and rewriting the story of Billy's Buckets. As the year concludes, we will complete transitional writing to help us set targets for year 1.
Maths
As well as a daily Literacy session, we will also continue to have a Maths group session on a daily basis. As a school, we use Numicon to support our Mathematical learning, which this half term will help us explore numbers to 20. We will be recapping on counting on and counting backwards to solve addition and subtraction problems. We will also revisit the tricky topics of 3D shapes, estimating, money, doubling, halving and sharing. The children will also continue to practice finding number bonds to 10 & 20, as well as counting in 2s, 5s and 10s.
Phonics
Phonics will be taught in small group focuses every day at 9:05. These groups are personalised to ensure that the children are learning the phonics that they need to move their own learning forward. All the groups will be taught by a different adult this time, with children learning sounds from stages 2 , 3, 4 and 5. These sessions are fast paced, active and the children will be encouraged to apply their phonic learning into their independent writing in the afternoons. Any support you can give at home will be of great support, especially with those tricky digraphs & trigraphs.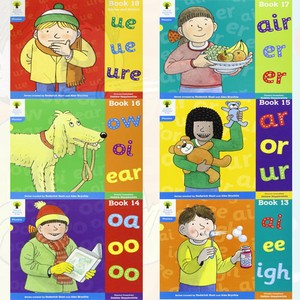 Topic (UTW/PSED)
Every afternoon we will have our topic and PSED sessions. This half term we will be exploring what lies beneath the water. We will dive in deep and find out all about the creatures that live under the water. The children will compare and contrast these creatures, before we find out about the plants that live under the sea. As the half term progresses we will also learn more about transport that we find in and on the sea and learn more about water safety.
We will also learn about pirates. We will be answering the questions of whether all pirates were baddies, and learn about life aboard a pirate ship. The children will become treasure hunters and find out about the riches that pirates hunted for and discuss their own personal treasures. Finally, we will think about our upcoming summer holidays and talk about our plans and learn about sun safety.
Expressive Arts & Design
We have a fantastically stocked craft area, where the children can make their own creations. The children will participate in lots of arty activities to support and enhance our learning. This half term we will be focusing on evaluating our models, and celebrating our efforts in making them. The children will make:
Their own rainbow fish
Their own sea creatures
Their own water & sun safety posters
Their own boats & pirate ships
Lots of things to enhance our beach and travel agents role play.
Our role play will be split into two. Our main area will be a beach. The children will be able to taken on the roles of people on holiday enjoying the sun, lifeguards looking after people in the sea and deep sea divers exploring the ocean bed. We will also be opening our Travel Agents, where the children can book their own holidays and think about different countries. Our outdoor role play will be a ice cream stall, where ice creams will be on offer for all. The small world area will be taken over by pirates and we will be acting out our own pirate stories.
Reading/Home activity books
All the children are making really good progress with their reading books.  These books need to be in school everyday as we will read with the children as often as possible. Please can all parents write a comment in the reading record to let us know how your child gets on. The books will be changed on a weekly basis.
Children will also receive a 'Home Learning Journey' in the first few weeks. This activity book will be given out on Fridays and needs to be returned by the following Tuesday. These activities will be linked to our in-class learning. Please support your child in completing these activities and encourage them to look after the books outside of the classroom. Please also look out for more 'Good News Leaves' coming over the few weeks. These are for parents to write all the amazing things that your child does at home. We will send our final leaves in late June . Also, keep a watch out as Frank, Fred & Elvis will be choosing more children to spend the weekend with. They have been very busy so far this year and can't wait for their last few adventures with this group of children.
PE
We are lucky enough to have P.E sessions with our Sports coach, Mr Doolan. These sessions will take place on a Wednesday morning, with a session with the class teacher on the following Friday morning. The children all need to ensure that they have a P.E. kit in school at all times. This needs to consist of
A labelled plain white T-Shirt
A pair of labelled plain black shorts
A pair of labelled plain black pumps
A labelled P.E bag
Please can all children have all pieces of clothing named to help them begin to recognise and take responsibility for their own items. We also ask that all children have a coat in school at all times, in case of bad weather, as we will be learning outdoors as much as possible. 
General
So, our final half term promises to be a busy time with lots going on. There will be many dates for your diary too. Please find these listed below, but be aware that they are subject to change:
Pirate story hunt = Friday 21st June (AM)
EYFS Sports Day = Late June/Early July (Date TBC)
Transition visit to Year 1 = Friday 5th July (All day)
EYFS Teddy Bears Picnic = W.B 15.07
EYFS Graduation = Wednesday 24th July (PM)
Last day of Reception = Friday 26th July 
If you have any queries or concerns, please do not hesitate to contact a member of staff about anything. We are very appreciative of all the support from parents and carers this year - It really has made all the difference.
Many thanks
Mr Johnson - FS2 Teacher/EYFS Manager
Miss Butler - FS3 Teacher
Mrs Begum - Teaching Assistant
Mrs Thomlinson - Teaching Assistant (1:1)