Welcome to Reception
Welcome to Summer 1
Welcome back to Reception. We hope you've had a fantastic Easter break. This half term may be our shortest so far, but we've got a lot of learning coming up as we being to prepare the children for their transition into Year 1.
Mr. Johnson and Miss. Butler continue to be the class teachers, and will be supported throughout the week by Mrs. Begum and Mrs. Thomlinson. Mrs. Plummer will also be working in Reception 3 mornings a week. This half term, we will be continuing to work independently and becoming more adept at seeking challenge and evaluating and adapting our work. 
Coming into school
The school bell rings at 8:50 and the children will enter the classroom independently to hang their coats up and put their bags away. The school day ends at 3:15. 
Literacy
As a school we use lots of fantastic texts to help us develop our Literacy skills. We will be reading lots of fairytales for the first weeks. We will find out what mistakes Goldilocks made, how bad the big bad wolf really was and learn about why Cinderella never got invited to the ball. These texts will be a stimulus as we develop our retelling and rewriting of stories. This will then lead us to read 'There's no dragon in this story' as we learn all about why the dragon is perhaps the biggest hero in stories.
Maths
As well as a daily Literacy session, we will also continue to have a Maths group session on a daily basis. As a school, we use Numicon to support our Mathematical learning, which this half term will help us explore numbers to 20. We will be recapping on how to count up to 20 (and beyond) and even practice counting backwards. We will be doing lots of problem solving to recap on adding, subtracting, doubling and halving and will also be counting in 2s, 5s and 10s. The children will continue to practice their recall of number bonds to 10 and recalling one more/one less.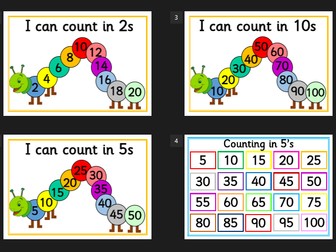 Phonics
Phonics will be taught in small group focuses every day at 9:05. These groups are personalised to ensure that the children are learning the phonics that they need to move their own learning forward. All the groups will be taught by a different adult this time, with children learning sounds from stages 2 , 3 and stage 4. These sessions are fast paced, active and the children will be encouraged to apply their phonic learning into their independent writing in the afternoons.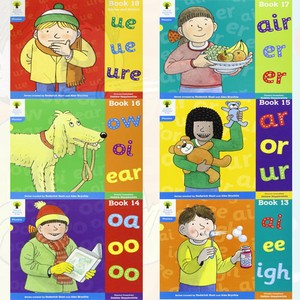 Topic (UTW/PSED)
Every afternoon we will have our topic and PSED sessions. This half term we will be using our imagination as we explore fantasy worlds. The children will explore magical and mythical beasts such as dragons, unicorns and even monsters. We will create our own scary monsters and use powerful language to describe them. The children will also learn lots about castles. We will learn who lived in castles, and what different features castles had. The children will also learn about our own Royal family and learn the legend of St George & the Dragon.
We will also learn lots about magic. The children will enjoy mixing and making their own potions and commenting on what these potions and spells will do. They will learn about witches and wizards and be conducting some experiments to find which materials work best to create a new hat for the witch. Finally, we will learn about the magic we can do in our local area to help protect our environment, with a focus on recycling.
Expressive Arts & Design
We have a fantastically stocked craft area, where the children can make their own creations. The children will participate in lots of arty activities to support and enhance our learning. This half term we will be focusing on evaluating our craft models, thinking about how we could make them even better: The children will make:
Their own castles
Their own knight shields and swords.
Their own coat of arms
Their own scary monsters & magical inventions
Lots of things to enhance our Castle and magic shop role play.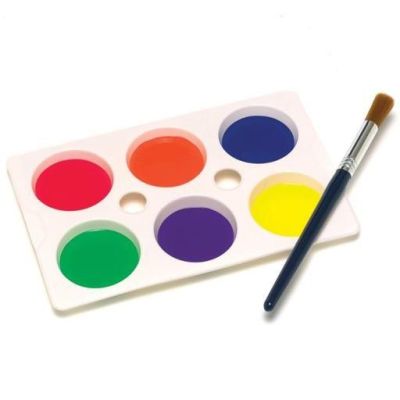 Our role play will be split into two. Our main area will be the royal castle, where we will be hosting royal banquets and training to be knights. The children will take on many roles as they learn how to be regal and royal. We will also be opening our Magic shop, where the children will be able to buy things for their magical potions and spells and will also be reusing their language of money as they check they have the right money to buy things. Outdoors, we will be creating our Fairytale college where the children will be retelling lots of different fairytales - It's going to be magical!!!
Reading/Home activity books
All the children have made a great start with their reading books.  These books need to be in school everyday as we will read with the children as often as possible. Please can all parents write a comment in the reading record to let us know how your child gets on. The books will be changed on a weekly basis.
Children will also receive a 'Home Learning Journey' in the first few weeks. This activity book will be given out on Fridays and needs to be returned by the following Tuesday. These activities will be linked to our in-class learning. Please support your child in completing these activities and encourage them to look after the books outside of the classroom. Please also look out for more 'Good News Leaves' coming over the few weeks. These are for parents to write all the amazing things that your child does at home. We will send more leaves in May . Also, keep a watch out as Frank, Fred & Elvis will be choosing more children to spend the weekend with. They have been very busy so far this year and can't wait for more adventures!!!
PE
We are lucky enough to have P.E sessions with our Sports coach, Mr Doolan. These sessions will take place on a Wednesday morning, with a session with the class teacher on the following Friday morning. The children all need to ensure that they have a P.E. kit in school at all times. This needs to consist of
A labelled plain white T-Shirt
A pair of labelled plain black shorts
A pair of labelled plain black pumps
A labelled P.E bag
Please can all children have all pieces of clothing named to help them begin to recognise and take responsibility for their own items. We also ask that all children have a coat in school at all times, in case of bad weather, as we will be learning outdoors as much as possible. 
General
So, it's going to be another busy half term. We have lots of activities that the children are going to love, including a magical story hunt taking place on Tuesday 30th April. The next 5 weeks are going to fly by!!
If you have any queries or concerns, please do not hesitate to contact a member of staff about anything. We are very grateful for your support so far this year - it really makes all the difference.
Many thanks
Mr Johnson - FS2 Teacher/EYFS Manager
Miss Butler - FS3 Teacher
Mrs Begum - Teaching Assistant
Mrs Thomlinson - Teaching Assistant (1:1)